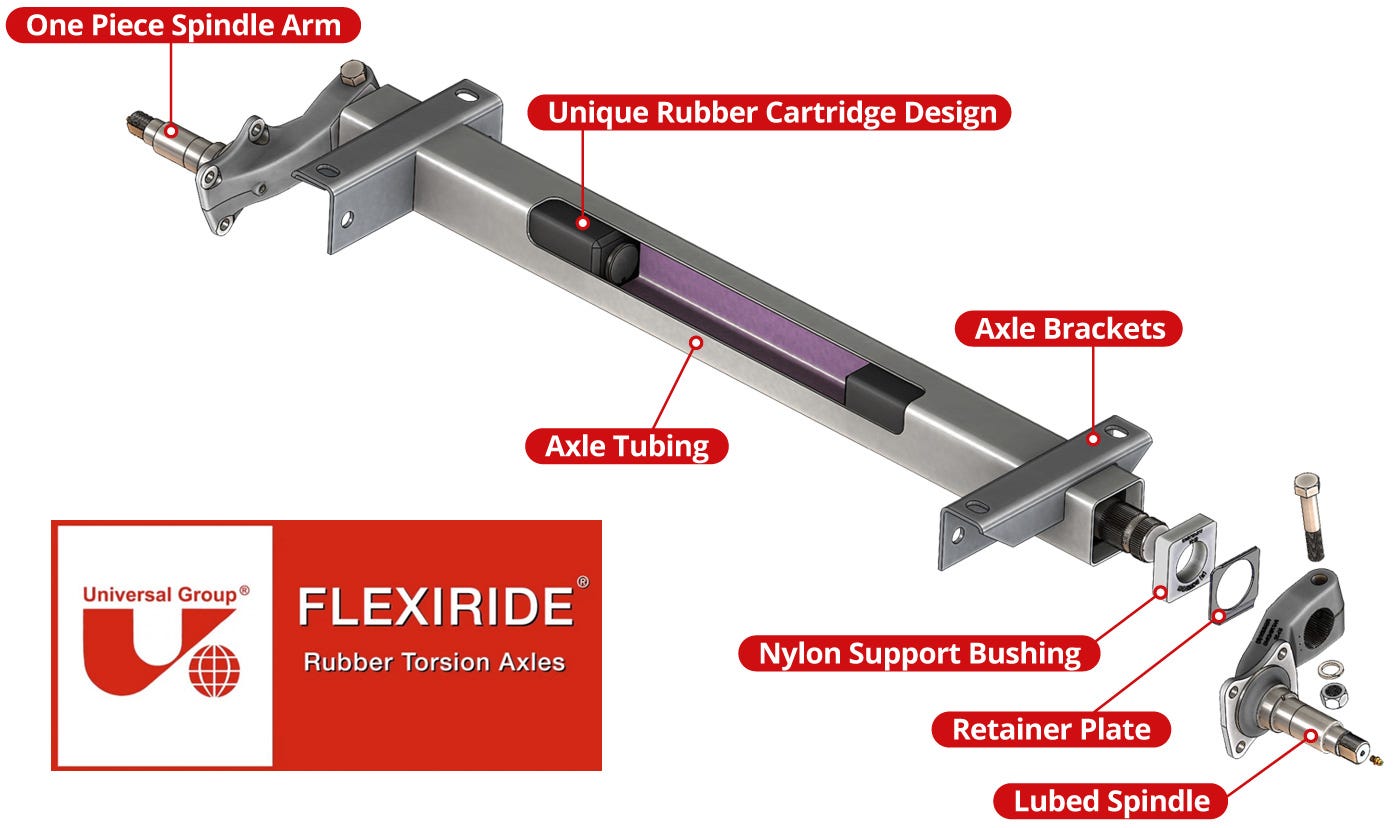 One Piece Spindle Arm
Superior one piece forging design is safer and stronger than welded units.
Splined spindle arm is adjustable for a range of starting angles to suit special applications.
Easily adjust trailer height.
Removable for repair or replacement.
Integral flange standard on 2,000 and 3,500 lbs axles.
Axle Brackets
Quick and easy installation; axle assembly requires only four bolts to mount.
Axle Tubing
Acts as extra cross member adding strength and preventing frame twisting.
Tubing has built-in camber to compensate for deflection under load.
Unique Rubber Cartridge Design
High quality proprietary rubber guarantees smoother and longer life.
Strength of rubber to metal bond exceeds strength of associated steel parts.
Superior vibration dampening.
Progressive torque increases carrying capacity as load is applied for improved ride on unloaded trailers.
Solid cartridge design offers superior resistance to abrasive road elements increasing life and durability of axles.
Press fitted cartridge reduces water penetration and corrosion exposure; ideal for marine applications.
Nylon Support Bushing
Maintains axial position of the cartridge shaft.
Contributes additional damping control.
Retainer Plate
Allows the support bushing to float freely in the tube to reduce friction.
Lubed Spindle
Rubber torsion axles offer a superior ride compared to leaf spring suspensions especially in unloaded trailers.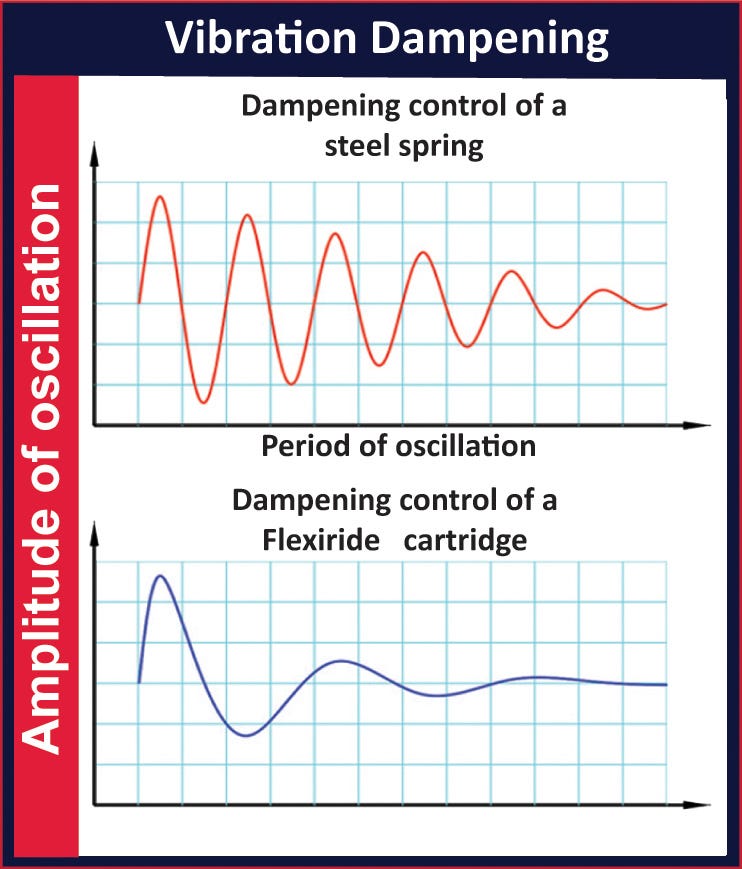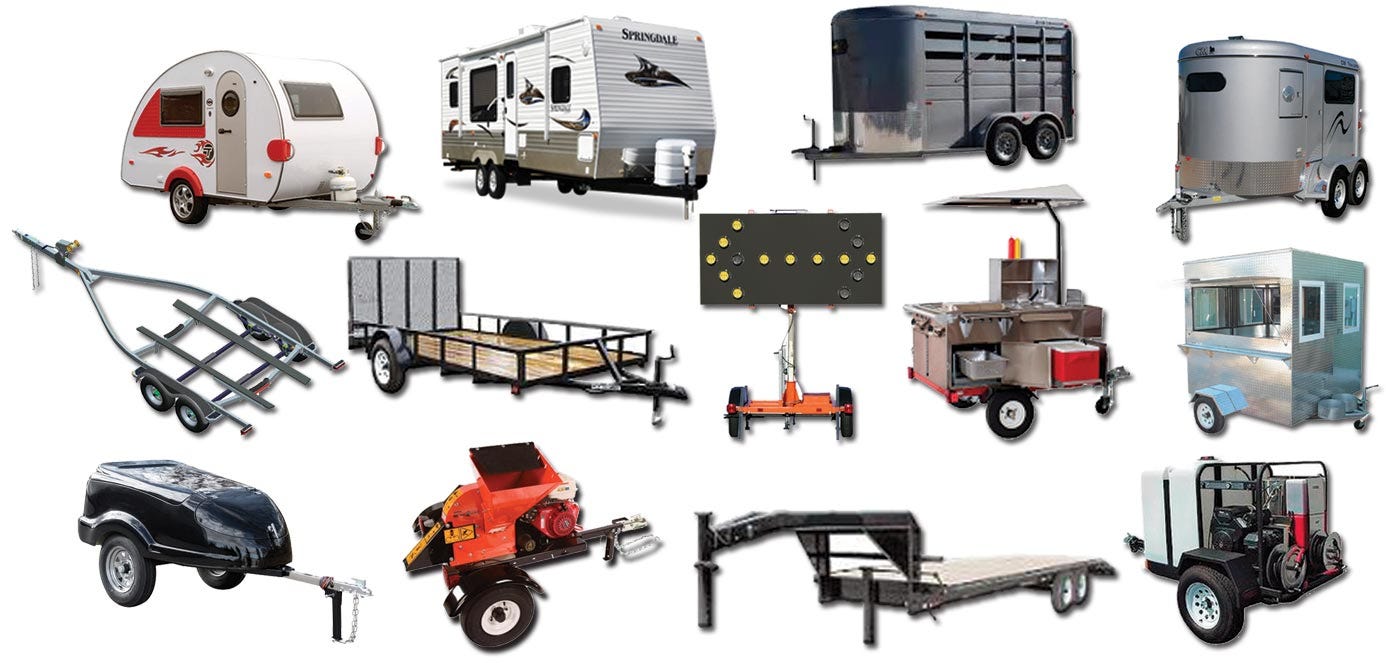 Vibration Dampening Technology
Flexiride® axles provide the smoothest ride in the market. The solid rubber cartridge works in shear as opposed to compression providing more angular compliance and superior vibration dampening compared to cord type axle systems. No shock absorbers are required due to rubber's natural vibration absorbing capabilities.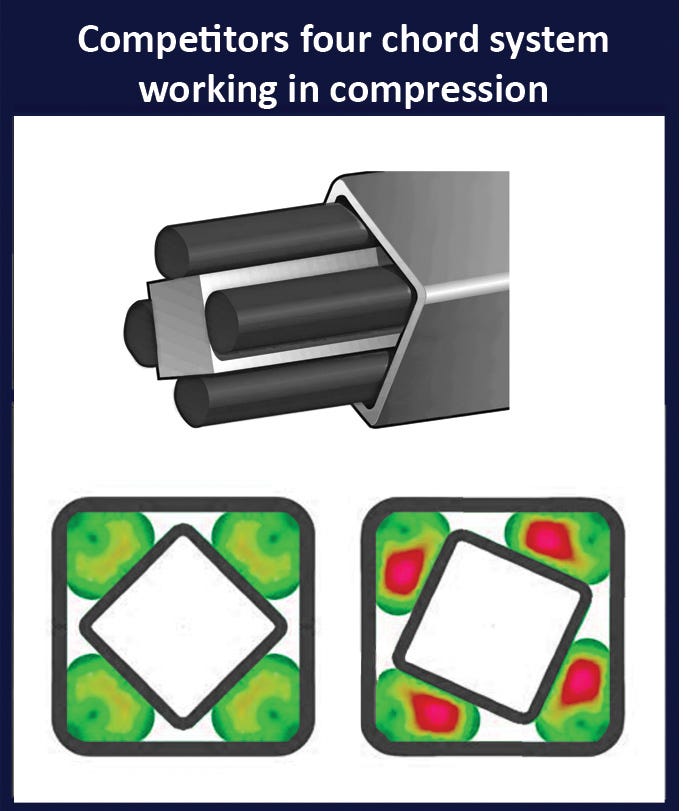 Adjustable Arm Starting Angles
The splined joint connecting the spindle arm to the cartridge is exceptionally strong. Positioned at 6° increments, the splines provide a range of starting angles to fit a wide variety of applications and allowing trailer height adjustment. Unlike welded units, the Flexiride® spindle is easily replaced by removing the pinch bolt, nut and washer.
FLEXIRIDE® Build-To-Suit Axle System
The Flexiride® rubber torsion system is simple and easy to manufacture. Four basic components are at the core of this axle system: the rubber cartridge, spindle arm, bushing and retainer plate. Available in four sizes, these components cover capacities ranging from 1,400 lbs to 7,000 lbs. The axles are manufactured by licensed manufacturers throughout the United States and Canada.
The Flexiride® Licensee program is ideal for trailer and smaller axle manufacturers wishing to build torsion axles in-house and for manufacturers of specialty trailers requiring the durability and versatility of the cartridge system.

Maximum Versatility
Customize your Flexiride® axles by selecting different track width and starting angles.
Build full beam axles, v-bend boat trailer axles and half axles using the same basic components.
No Specialized Equipment Needed
Unlike rubber cord axle systems, the Flexiride® system does not require freezing the rubber prior to installation.
A general hydraulic press is required to press fit the rubber cartridge in the tubing.
Basic welding equipment and capabilities are required.
Reduce Inventory and Lead Times
Build axles on site to different length to fit any application with minimal lead time.
Easily adjust starting angle by positioning the splined spindle arm.
Downrate the axle by cutting the cartridge to accomodate a wider range of axle capacities.
Compatibility with industry standard components
Flexiride® axles fit industry standard hubs, drums and brakes.
Compatible with Kodiak disc brakes.
Five Year Warranty
The Universal Group offers a five year warranty on all its components.
Become a Licensee
If you are a qualified trailer or axle manufacturer and are interested in becoming a Licensee or would like more information about the program, please contact The Universal Group.
All inquiries are welcomed.
FLEXIRIDE® Half Axles
Perfect for light duty trailers and special applications, the Flexiride® rubber torsion system is available in half axles. The compactness of the rubber cartridge allows for the narrowest track centers in the industry.
Flexiride® half axles are one of the lightest suspension systems on the market.
Capacity ranges from 425 lbs to 7,000 lbs.
Units are bolted to the trailer and easily aligned.
Available in various hub, drum and brake configurations.
Fits industry standard components.
Ideal for boat trailers.
425 lb. capacity/pair half axles with adjustable arm
550 lb. capacity/pair half axles with welded arm (not adjustable)
550 lb. capacity/pair half axles with adjustable arm
935 lb. capacity/pair half axles with welded arm (not adjustable)
935 lb. capacity/pair half axles with adjustable arm
1,400 lb. capacity/pair half axles with brake flange and adjustable arm
2,000 lb. capacity/pair half axles with brake flange and adjustable arm
3,500 lb. capacity/pair half axles with brake flange and adjustable arm
5,200 lb. capacity/pair half axles with brake flange and adjustable arm
7,000 lb. capacity/pair half axles with brake flange and adjustable arm